Gospel Musician Evang. I.K Aning Accused Of Stealing Song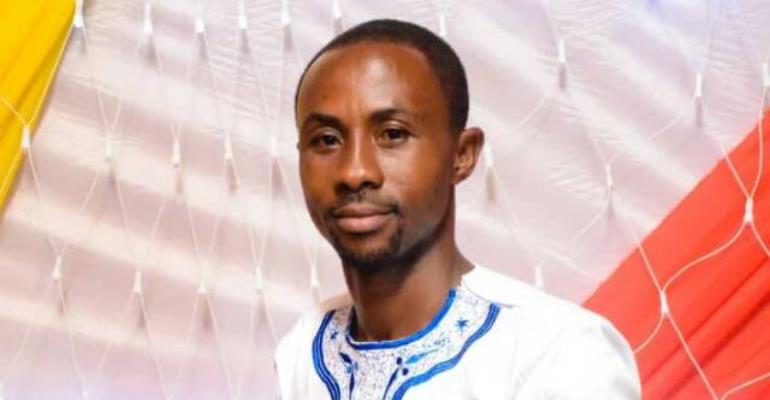 Ghanaian Gospel musician, Evangelist I.K Aning, has been accused by an up and coming artiste. Isaac Sie of stealing his idea for his new song titled 'boborebobo'.
Isaac described the 'Akrugu' hitmaker as a thief who uses people intellectual property without consulting them.
In an interview with the News Hunter Magazine, Isaac Sie said, the song was first aired in August last—and he is shocked that his works have been stolen by his colleague gospel artiste without consulting him.
According to Isaac Sie, when a friend in Kumasi broke the news to him that his music has been stolen by I.K Aning, he thought they are all Christians so he would come to him for them to solve it amicably but from the looks of things he is not ready to do that.
He lamented that Evang. Aning threatened him when he called him on phone to claim ownership of the song.
Isaac highlighted that he called Evang. Aning on phone the second time but he assaulted him verbally on phone. When asked whether Isaac has a relationship with the 'Akrugu bambayo' hitmaker, he said he got to know him through his music Akrugu—but have not met him personally.
Isaac Sie, who hails from Sampa in the Brong Ahafo Region, reiterated that he has fulfilled all legal documents pertaining his music and is ready to take Evang. I.K Aning to court for theft.
On his part, I.K Aning also claimed ownership of the song, claiming he sang the song on Royal TV's 'Anigye Fie' last year when he was interviewed by Papa Kumasi and he had plans to record it in the studio later. Evangelist I.K Aning described Sie's allegation as childish and is ready to meet him in court when the time is due.